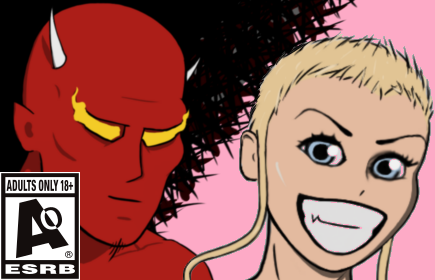 Inkubak
À propos
Due to some circumstances, Ink the incubus gets trapped in the body of an unsuspecting male exchange student.
The only food source available seems to be the Bitch next door - will your Host be able to tame her?
This is a trainer Visual Novel. Or maybe not?
Expect an interactive VN with fine-tuned gameplay and story.

Languages: English, French
Current tags: spoilerB/G, possession, corruption, mythical creature
Planned tags: spoilermaledom, [REDACTED]
Game engine: Ren'Py
Episode 1 is released!
Episode 2 is in progress (more news on patreon page).
Play online

bozr.love (here) - Newgrounds

Download (desktop/mobile)
Donate for the next episode
Screenshots